A message to our business customers:
At Nicolet Bank, the phrase "Real People. Real Conversations." is more than just a tag line, it's our way of doing business. We remain steadfast, in this time of incredible uncertainty, to working together to help one another.
While all banks have access to similar government programs, the most important thing is having a conversation to see what makes sense for your individual needs. As we learned from the recession in 2008-09, there is no single approach that works best for all. We will use whatever means at our disposal to help you as long as it makes sense for all. If your banker has not yet reached you, please call, email, text, Skype, or use any other available ways to have a conversation. While we can't be together right now, we are in this together.
Thank you.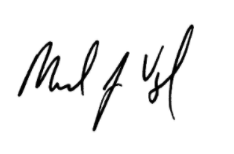 Mike Vogel
Senior Vice President, Commercial Banking Manager
As things begin to open up, we will slowly reopen some of our branches for drive up banking. The following branches that were temporarily closed will now be open:
Algoma
Appleton – Nicolet Road
Menasha
West De Pere
We also have made the difficult decision to not reopen some of our branches. During the temporary closures, we helped our customers find good alternatives to visiting these locations. Our customers responded well to the change, which helped confirm that banking with Nicolet matters more to our customers than the physical location of the office. We will continue to find the best ways to serve our customers and communities. The following branches will be closed permanently:
Appleton – Northland Road
Brussels
Ellison Bay
Fish Creek
Kewaunee – Marquette Drive
Oshkosh – Jackson Street
Suamico
Our mobile products are always available and their use continues to grow. Our customer support area is also available to help.
If you have questions or need assistance, please email us at [email protected] or call 800-369-0226.
Thank you.
To our Real Rewards and Real Cash Back checking account customers:
As the effects of the novel coronavirus (COVID-19) expand and state governments have issued stay-at-home orders, we want you to know that we are making a temporary change to the debit card qualifier.
For the April statement, which is defined as March 31, 2020 to April 29, 2020, we will automatically qualify our customers in these products if you do not have 10 debit card transactions. While we understand that our customers have other concerns right now, this move is consistent with Nicolet's purpose of serving our customers and creating shared success.
From the beginning of these products, we have not changed the interest rate or cash back amount nor have we changed the qualifications. We remained steady through the ups and downs of the economy when others reduced their rewards. There are NO FEES attached to these products, even if the qualifications are not met for a month. These accounts were always meant to reward loyal customers.
While we are all adjusting to a new normal, please continue to use your Nicolet debit card to support local businesses. We are confident that together, we will find a way to handle this uncertain time.
Thank you for your continued support of Nicolet Bank.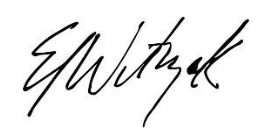 Eric Witczak
Executive Vice President
A message to Nicolet Bank customers from Dave Konrath, Director of Security:
There has been a dramatic increase in phishing scams. Fraudsters are using the COVID-19 pandemic to prey on already scared consumers. Here are a few things to remember if you get calls or emails:
Nicolet Bank will never contact you to ask for any information like a password or user id.
The IRS will not call you to ask for bank information so they can deposit a CARES Act check.
No government entity or legitimate company will send you a check and ask you to send part of it back.
Look out for phishing emails asking you to verify your personal information in order to receive an economic stimulus check from the government. Do not click on these links or answer calls from people you don't know.
Do not click links from sources you don't know. Following these links can redirect users to download a program that infects a computer with malware to steal passwords.
If you are unsure if a phone number is legitimate, please use an independent source. Go to the company's website and look for the contact information.
Hang up on robocalls and don't answer calls from numbers you don't recognize.
Other scams include General Financial Relief, airline refunds, and charitable contributions. Do your homework and research these organizations, especially if they want donations in cash, by gift card, or by wiring money.
Fake cures, test kits, and vaccines are being offered. Go to the websites of either the Federal Drug Administration or the Federal Trade Commission for accurate information.
Above all, don't be in a hurry. Take your time and think things through. If you have questions, please call a family member or a trusted friend.
If we can be of further assistance, please email us at [email protected] or call 800-369-0226.